Let's be honest here, being a homeschool mama can be rough. We could all use some pampering. When the opportunity to review Koru Naturals Pure Emu Oil and Pure Lanolin Lip Balms arose, I jumped at the chance.
Pure Emu Oil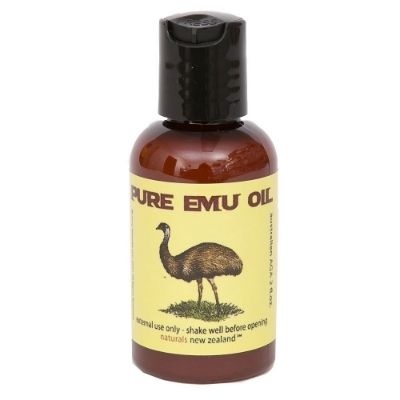 I've suffered from dry skin my entire life. I was born and raised in the lovely state of Ohio and cold, dry winters always did a number on my skin. Even now, as a resident of "the South," I still struggle with helping my skin retain moisture. I was anxious to give Emu Oil a try. When it arrived, the first thing I did was see that some oil made its way to my dry elbows. Later that evening, I finally escaped to the tranquility of the tub, where I added a teaspoon of emu oil to the bath water. The oil gave my skin a nice silky feeling! (Note: be careful when using oil in the bathtub--slippery!)
Perhaps my favorite use of the emu oil, however, is the use as a conditioner for my dry hair. In addition to my skin drying out, this weather definitely makes my hair dry as well. According to the website, you can use the emu oil as a hair conditioner by squeezing 2-3 drops in your palms and rubbing it into your hair, starting with the ends and working towards the roots. As a treatment for dry and/or damaged hair, use 5-6 drops in your hair, starting from tips to roots, and cover with shower cap. After waiting for 10-30 minutes, shampoo the oil out of your hair. I wasn't able to try to the shower cap method, but I used the oil as a conditioner. It left my hair feeling silky and smooth. I have continued to use it once per week.
The ingredients of the Pure Emu Oil are listed as 100% Grade A Emu Oil -- no preservatives or additives.
Lanolin Lip Balm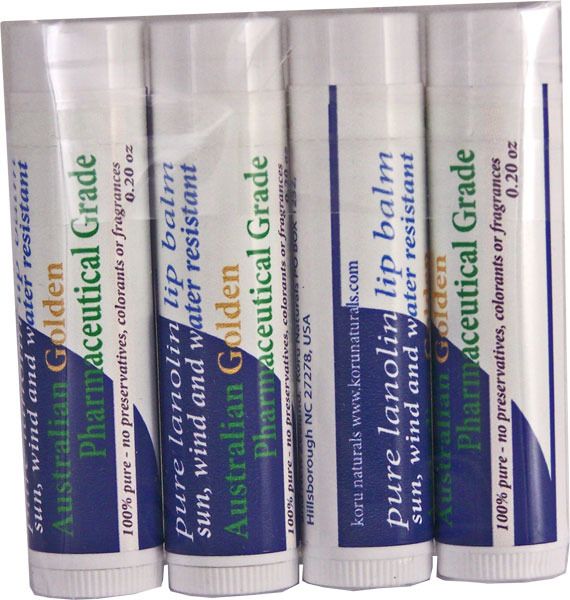 As a lip balm buff, I always have balm on me. I keep it with my makeup, in my purse, in the van, in my co-op bag, in my Cub Scout bag...it's everywhere. I despise the feeling of having dry, cracked, or chapped lips. After receiving the lanolin lip balm, I added it to my collection--with my makeup and in my purse. I noticed right away that the lanolin lip balm was different than some of my others. The lanolin lip balm seemed to be a bit softer than I'm used to using. In fact, the first time I put it on, I smeared too much onto my lips and needed to wipe off the excess. Throughout the next few hours, I consciously checked to see how the lip balm felt. Was it goopy? Was it sticky? Did it cause my hair to get trapped on my face (I hate that!!)? Did it soothe my lips?
The verdict?
The lip balm was smooth once on my lips. It was thick enough to feel like it would be effective but not so thick it felt heavy. It was still noticeable after an hour or two. I applied more before going to sleep and could tell a difference when I woke. The winter weather in the South has definitely caused some dry lips for this family but we're definitely making use of the Koru Naturals Lanolin Lip Balm!
My middle son suffers from incredibly chapped lips most of the year. I buy him lip balm frequently but he doesn't seem to remember to use it. When the lanolin lip balms arrived with the emu oil, I wrote Zander's initials on a tube and instructed him to use it anytime he thought about licking his lips, in the morning, and before bed. He carried it with him during the day and put it beside his bed at night. For the first several days, he remembered to use it on his own, but afterwards I could tell that he was forgetting to use it because I could see the patches returning/worsening on his lips. After a few weeks, I can see that it has definitely made a difference in the patches that had developed on his lips, though he declined a before and after photo shoot.
The ingredient list on the pure lanolin lip balm is 100% pure anhydrous lanolin.
Interested in following Koru Naturals on social media? See links below!
Facebook: https://www.facebook.com/korunaturals
Pinterest: https://www.pinterest.com/korunaturals