As a movie-going, documentary loving family, we were incredibly excited to be selected to review Flight and Metamorphosis from FishFlix.com.
Truthfully, I had never heard of FishFlix.com prior to this review being announced. After browsing the site for awhile, I knew this would be a go to resource for us in the future. There are SO MANY different titles available at FishFlix.com. Christian movies, children's movies, documentaries, sports movies, etc. It is a rather extensive list!
We received our two DVD's and were ready to get started. I called the boys into the room and asked which one they would like to see first. I wasn't surprised when they chose Metamorphosis. Metamorphosis was incredibly well-timed for us. We had purchased caterpillars for our butterfly habitat and were watching them get larger by the day. Watching the documentary gave us so much information that we found very useful and interesting as we started our caterpillar to butterfly adventure.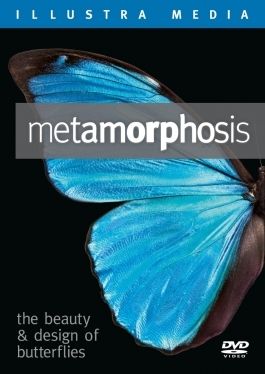 The Metamorphosis documentary was very nicely done. The camera work was spectacular and we got to get up close and personal with caterpillars and butterflies. It was great to see how caterpillar eggs get their start (especially since we began our project with caterpillars vs. caterpillar eggs). Then, we watched all of the changes a caterpillar goes through and how a chrysalis changes and protects the caterpillar as it is becoming a beautiful butterfly.
Then, the butterfly emerges and wow....it was awesome. Even though we have had a butterfly garden before this one, even though the boys knew what was going to happen, it was still amazing to watch a caterpillar change into something so very different. In the documentary, they likened the change to a magic trick. I can see why. A worm-like creature wraps itself into a blanket and comes out of it, a gorgeous flying creature! That is a magic trick!
Flight was equally beautiful. The video of the birds was unlike video we had seen before in other documentaries. We start with our viewpoint inside an egg and begin the process of hatching. Then, we take a look at the parts of a bird and how the mechanics work together to enable flight.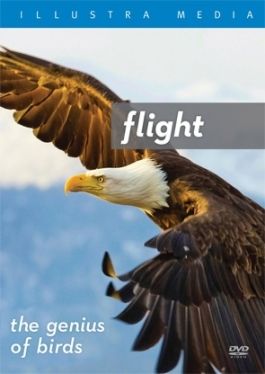 After we learned what it is about birds that makes them able to fly, we saw different birds. Honestly, hummingbirds are always some of my favorite birds to watch. It's so fantastic to watch something so small be so marvelously fast. And the flight of the starlings? So incredibly remarkable. The way they fly so beautifully with others was compared to a ballet and it's easy to see why.
The documentary delved into how man has tried to replicate flight. We learned that something that we see as a simple part of a bird, the feather, is much more complex than what we think. It's an integral part of the bird and of flying. Something that we cannot create in the same manner.
Our impressions of the DVD's were that they were amazing pieces of work. Yes, they were absolutely educational and informative but it was almost second in nature to beauty we saw. We are an animal loving family and it was exciting to us to see so many phenomenal animals. I imagine these DVD's will be watched repeatedly.
Don't forget to follow FishFlix.com on your favorite social media sites:
Facebook: https://www.facebook.com/fishflix
Twitter: https://twitter.com/christiandvd
Pinterest: https://www.pinterest.com/fishflix/
Google+: https://plus.google.com/+Fishflix/posts
YouTube: https://www.youtube.com/user/familychristianmovie