It's always exciting to find fun and educational resources for my youngest son, Jaxon. We were both excited when we received the opportunity to review the Preschool Curriculum from LaLaLogic.

LaLaLogic is an online curriculum with printable resources available. A computer and internet connection is needed. When it was time to get started, we would log in to LaLaLogic. I typed the log in information, but as soon as Jaxon knew where to click to get started, he was able to navigate easily on his own. Once logged in, we had the option to get started with the preschool curriculum, extra practice, or to launch the brain challenge mode.
Preschool Curriculum
On this page, we found 100 weekly schedules. Each week there are computer games, a printable worksheet, and activities to do. After I downloaded the PDF for the week, I found a suggested schedule to follow for the week. The schedule includes both online activities and enrichment activities. Some of the enrichment activities included reading a story (provided in the download), discussing the story, nature study, math suggestions, and copy work.
I know many people who are worried about too much screen time for young children. I did not find that the screen time was excessive at all. The games were fun for Jaxon and he enjoyed them. Additionally, since there are so many go-along activities to do each week, it becomes less about the screen and more about the time spent together being intentional with learning. I'm sure it helps that we are a tech-geared family and find learning computer skills early are just as important as learning to hold a pencil.
Extra Practice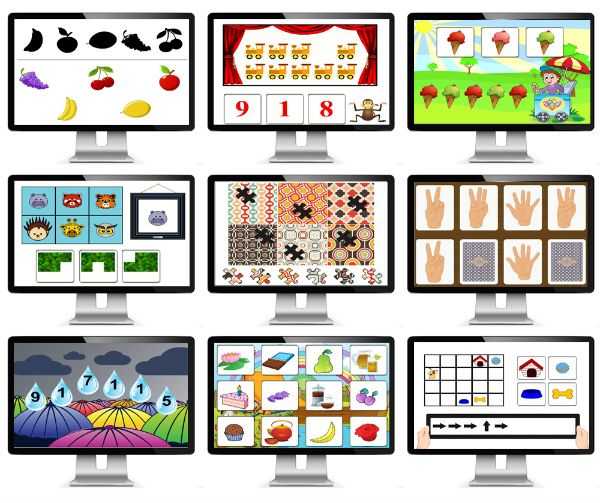 The extra practice section was a great place to spend some more time on games Jaxon found difficult or perhaps games that he enjoyed the most. He struggled a bit with the Missing Parts Puzzle games he encountered. We practiced with that game in particular for a bit so I could help him understand what was being asked. He LOVED the game Card War. It's probably because he was recently introduced to the card game War by his big brothers and he asks to play it nearly everyday. He always got so excited when Card War was part of his learning for the day.
Brain Challenge Mode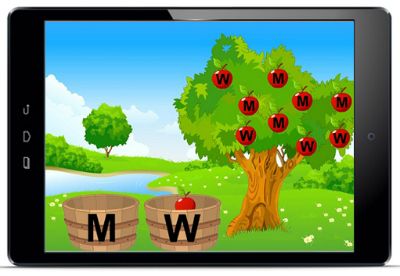 This mode consists of all of the activities available and in the order in which they are presented in the lessons. The lessons progressed in difficulty and were offered as a way to spend more time practicing the skills being taught. This option can start at Session 1, 10, 20, 30, and so forth. Once a session starting point is selected, the challenge mode began automatically and only stopped when Jax decided he was finished for the day.
Our Thoughts
I really enjoyed LaLaLogic. I liked the layout and the ease of use for me as a parent and for Jaxon as a preschooler. I thought the games were fun and interactive and covered a broad spectrum of skills. Jaxon also enjoyed LaLaLogic. He's got a bit of a behavioral issue that we are learning how to understand so we definitely had to work around his mood for the day. I know that we can just pick up right where we left off each week and get started again. I plan to continue to use LaLaLogic's preschool curriculum throughout the summer and into Jaxon's Kindergarten year.
Find LaLaLogic on Facebook: http://www.facebook.com/lalalogic