My oldest son received a drum set for Christmas. Thankfully, I had the sense during this impulse buy to purchase electronic drums. I was excited to get word that we would be reviewing DrumsWithWillie by JazzEdge. After all, there's only so long I can listen to someone pound on drums without it making any sense.
DrumsWithWillie consists of online, streaming video lessons. Naturally, an internet connection and drum set are required to utilize this program. A basic drum set including a kick drum, snare, hi-hat, and at least one cymbal as well as at least on set of sticks. An electronic drum set can also be used.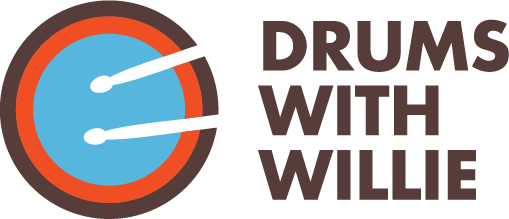 Adisson has big dreams to make and produce music. His father and I have been trying to cultivate that passion through different avenues. One way that we've been looking to help him hone his skills was by finding drum lessons. DrumsWithWillie seemed to be a perfect fit for us since it's an online program. Having the ability to learn how to play the drums right here at home, without having to load up all of the boys, take everyone somewhere for Adisson's lesson, keep the younger boys busy during that time frame, and then take everyone home sounded like a better fit for our family. Additionally, Adisson sometimes prefers to garner a basic understanding of something (in this case, drums) prior to allowing anyone else to hear him.
I set up Adisson's account with his own login so he'd be ready to go. He got started with the CoreDrums section but because he was using an electronic drum set, not a lot of the information applied to him. He did pay close attention to the section regarding how to hold the sticks correctly. He then moved on to Unit 1, Lesson 1. He played and played and played. And then played some more. (PSA: If you think that because the drum set is electronic, I can't hear him play drums all day, you'd be wrong. He can't have his headphones on because he needs to hear the video. Thankfully, I can hear him getting better!)
He enjoys the lessons. He says that he can follow them and can apply what he's learning. He feels like he can build on his skills as he progresses and that he is getting better at drumming. He likes the video course because he likes that he can go at his own pace and in the comfort and privacy of his own room.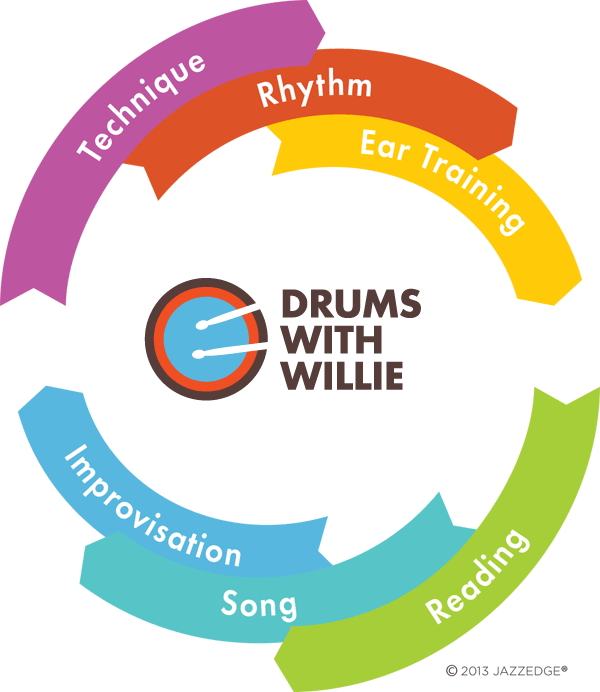 Our thoughts on DrumsWithWillie are really positive! Adisson will continue to use the program going forward so he can learn more, practice, and get better. If you are looking for a way to put a drum set to use in your house, or someone has been begging for their own, you should look into JazzEdge and DrumsWithWillie. Additionally, JazzEdge also afters two other courses called PianoWithWillie and Easy Piano Basics. If drums aren't your thing but the piano is, then here are a few other programs you can explore.
Find DrumsWithWillie on your favorite social media network:
Facebook: https://www.facebook.com/drumswithwillie
Twitter: https://twitter.com/DrumsWithWillie
Pinterest: https://www.pinterest.com/jazzedge/
YouTube: https://www.youtube.com/user/JazzEDge
Vimeo: https://vimeo.com/jazzedge