There are two things I love to do in the summer: #1 is buy school supplies and #2 is plan our school year. I'm a sucker for planners and was thrilled to be selected to review Homeschool Planet from the Homeschool Buyers Co-op.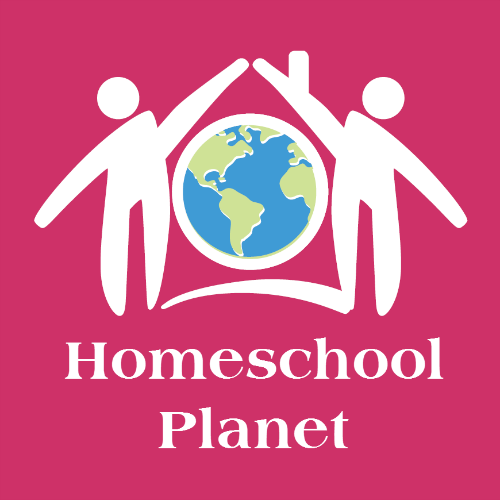 After watching the video on the co-op's site, I couldn't wait to get started. Because there are so many awesome benefits to this planner, a post describing all of them would be rather lengthy. As a result, I'm just going to share with you a highlight real of my favorite features.
Individual Profiles
The first thing I did when I got started was to set up a profile for each person in my household. Homeschool Planet says that this planner can be used for so much more than a homeschool organization, so I can input everyone's schedule to know everything that is going on each day. Once I added each person, I decided to go ahead and set up our school year. I can select the start date and end date and also determine which days will be vacation days (for holidays, birthdays, etc.)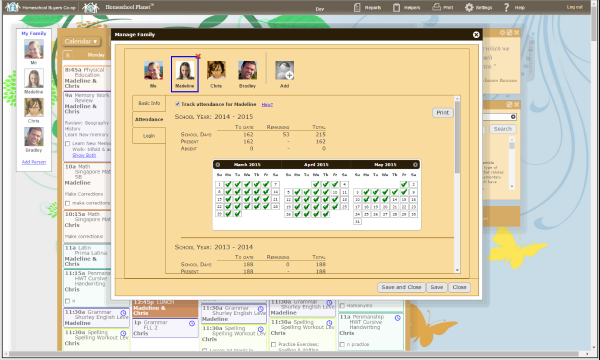 Resources
So, I've added all the people, I've set up the shell of our school year, now I'm going to add our resources. In this section, I can list each textbook, workbook, website, whatever resource is necessary for that assignment. When I assign the work, I can include the resource needed. I've used this feature mostly for keeping track of online resources. This way, when we get to an assignment that has a great go-along available on the web, I won't forget that I wanted to include it.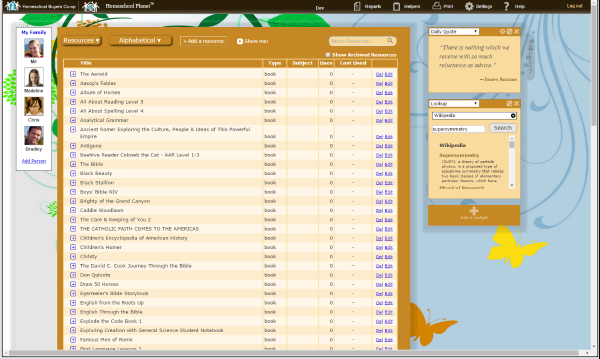 Setting up Our Schedule
Here's my favorite part, well, one of them--I have so many favorites! Now, I get going on adding in our classes and assignments. For History, I add the class to our schedule as well as add the list of materials we will be using to our resource list. Then, I start adding in daily assignments to that class. If it's an assignment we are completing together, I select each student that will be working on that task so it populates into each of their schedules. I repeat for each class. For a few subjects, I haven't added in daily assignments yet, so I just add the class as a placeholder without including daily details. Once I've done this, I can view our schedule at a glance.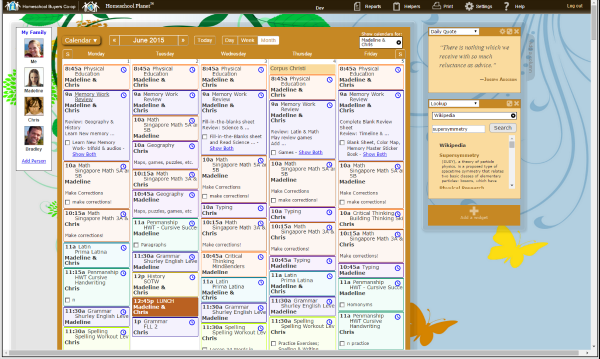 Rescheduling
Ok, I LOVE this part. I think this is definitely my favorite feature. Each day when I log into Homeschool Planet, if there are any assignments from previous days that didn't get marked off as completed, this message pops up that asks me what I want to do with unchecked assignments. I can select that it's been completed (and we forgot to mark it off), I can opt to do nothing about it, or I can select that the assignment get moved to the next scheduled day of school or the next day. So if someone is sick and we miss a few assignments one day, I can opt to have our schedule shifted to the right with the click of a mouse. THAT'S IT! I don't have to redo the entire schedule, no erasing and re-writing...I just click the appropriate bubble and it fixes my schedule how I want it done.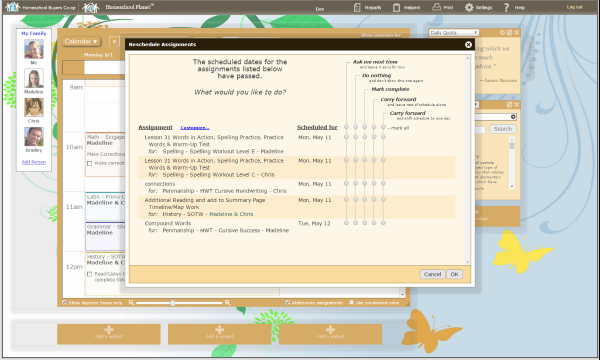 Email of Daily Digest
Another incredible feature is that I can have the day's schedule emailed to me each morning at a time I've chosen. I wake up and there's an email with our day's plan right there. I can then print it out! So I have all of the benefits of an electronic planner (ease of use, rescheduling, sync with other calendars) with the awesomeness of a paper planner. I can print out the assignment list for the boys so they can check off what they have completed. This allows them an overview of what will need to be completed each day. They like seeing the light at the end of the tunnel.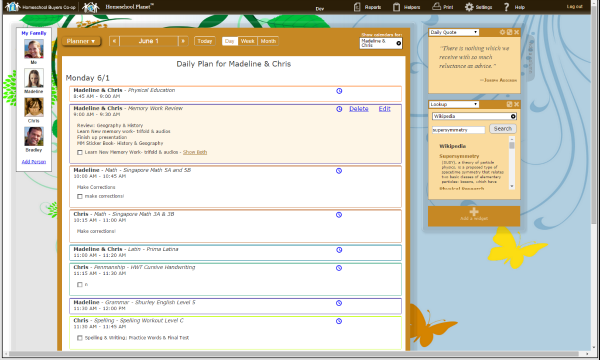 Calendar Sharing
Finally, there's calendar sharing. I can select to have events on my google calendar sync up with my Homeschool Planet calendar as well as then share our calendar with my husband by sending our calendar to him. My husband and I already use Google calendars everyday to keep each other "in the know" with our schedules so this feature is perfect for our family.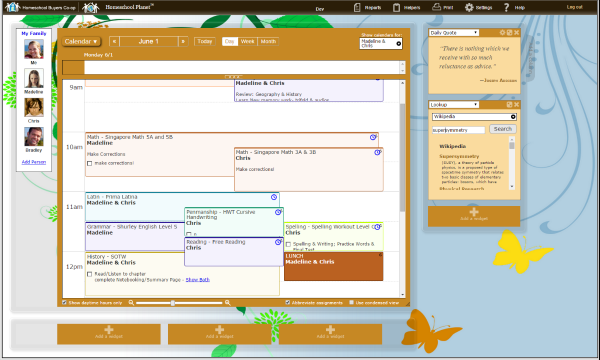 Ok, there are just a few of the amazing features that I love about this planner, but it does SO MUCH MORE! I encourage to read more of the reviews so you can get a complete picture of all it has to offer. (Click the button at the bottom.) This planner can help with grading, with tracking hours, with making a transcript...and more! I love this planner. I've tried so many planners, electronic and paper and this planner is in the top spot.
But wait! There's more!
For a limited time only, you can visit Homeschool Giveaways for a FREE 3-Month Trial to Homeschool Planet! The giveaway ends soon! If you miss this awesome freebie, you can still score a free month of Homeschool Planet to try it out. That offer is available through Homeschool Buyers Co-op.
Don't forget to follow Homeschool Buyer's Co-op on your favorite social media site:
Facebook: https://www.facebook.com/homeschoolbuyers
Twitter: https://twitter.com/hsbuyerscoop
Google +: https://plus.google.com/112069021534542740249/about